Thursday, October 25, 2012 / by Beverly Ruffner
When we moved to Culpeper county in 2005, we didn't know how small of a community it was. We chose to build a home here because of the proximity and housing prices. The country living and small town feel were an easy sale for us. While our home was being built we quickly realized there was a, as they call it here, "a good ol' boy network". Every home in our neighborhood had building code violations. Not thinking much of it at the time, while under construction, the builder bragged about his father being on the board that worked with the county inspectors, as he put it. Once we all realized the numerous violations we knew there were some inside things going on, in no way would these issues ever pass county inspections and receive occupancy permits. The builder, after several complaints from the homeowners to the county, had to come back and update all things not to code on every home in the community.
Now 7 years later, being a part of this community and a local business owner, its not difficult to recognize this so called "network". Story after story, you just scratch your head and ask why? I have never been strong in politics, but I really feel strongly about the importance of this election.
In previous articles Walther puffs up his experience, while we have gone through so much negativity with the Hash case. He claims that he "doesn't know what the big deal is". Ask Mr. Hash and his family what the big deal is.
It was a breathe of fresh air when I met Megan Frederick. I first met Ms. Frederick in May when she shared in our Red Day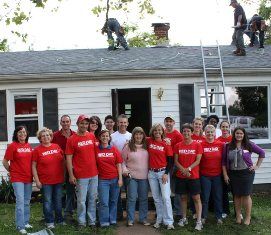 event of an extreme home makeover. She was not asked, she heard about the event and volunteered her time as she saw a good cause and a way to give back to our community. She showed up, gloves on and in her work clothes, ready to get dirty. Megan is a real person with real values, honest values. Walther's claims of "experience matters" can hardly prove honest experience with the result of Hash trial. I don't know about anybody else, but my opinion, it is the positive, honest experience that matters. Culpeper County needs honest leaders to be positive role models that promote right and wrong. Not the hush it up and keep it between "the network". How much experience do you need to be honest and do what's right? Walthers claims of experience fall short in both honesty and integrity.
Due to my belief that Ms. Frederick is the most qualified candidate for the job, I am voting for Megan Frederick. I urge everyone else to do the same.